Ask Alex: Hydrating toners
by Alex Hushcha
There are a multitude of sprays, spritzes, and toners out there claiming to be a saving grace for your skin. Alex dives into the 'what' and the 'how' of hydrating toners and essences, and which ingredients boost skin's hydration and which can dry out your face. The details might surprise you!
One of the most luxurious moments in my daily skincare life is when I mist myself with a hydrating toner. It doesn't really matter if I paid $7 or $50 for it, the act itself feels like something I'm taking from a very fancy French woman or 1930s Hollywood actress. Essences and hydrating toners immediately rebalance your skin to a healthy pH, hydrate and plump skin cells, soothe irritated skin, and are amazing to layer multiple times between products and throughout the day. A lot of hydrating toners on the market are made up of nothing more than water, fragrance, and a whole lot of marketing hype. As a result, many consumers don't know what they are missing! So, let's fix that.
What is a toner?
As a group of products labeled "toner", "skin", or "essence", it's vague and hard to define. To me, a toner in this category are characteristically thin, have a close to water-like texture, gently balances the skin's pH, and contain ingredients that focus on adding back hydration and nourishment to the skin. This is the perfect product to follow a refining toner (I talk about this here) and to use throughout your day for a quick burst of moisture.
You can use a hydrating toner:
After you've cleansed and used astringents and actives (antioxidants and acids, for example) on your face. Healthy skin is slightly moist and has a pH of 5.5. A quick hydrating spritz, swipe, or pat of this toner will help bring things back into that balance.
Throughout the day by misting a thin toner with glycerin to help your makeup continuously looking fresh or as a finishing step after you have applied makeup. The moisture will help set down any powder and will help your skin from looking too overdone, while the glycerin also can help bind the pigment with your skin.
While using an at-home face mask to increase its longevity. When getting a professional facial, you'll notice that typically a facial steamer is used and even clay masks aren't given an opportunity to dry down. But when sitting at home watching Netflix pointing a steamer at your face isn't an option (which don't, because safety) a generous misting after ten minutes will give you mask a little bit of a longer life.
Making toners work for you
As I've already pointed out, not all of these products are created equal. The classic hydrating toner can be a very cheap product to make by making it 90% water, and with the rise of Korean beauty, some skincare companies are pushing out new products marketed as essences but aren't much more then cheap serum, watered down to the point of being ineffective.
There are certainly a lot of ways the ingredients list on these products can go wrong. The biggest offender being a ton of water, which evaporates very quickly and takes any moisture it has bonded to in your skin with it. If you have a toner that is mostly water then I would be cautious in over-spritzing with it. I love rosewater and use it regularly over my masks and as a prep step to serums, but I wouldn't use it throughout the day because it would eventually dry my face out. Another drying ingredient to be aware of is isopropyl or denatured alcohol. This is another ingredient that wicks away moisture and will achieve the opposite effect than was intended.
Water + essential oils can be beneficial to your skin and is a nice product for those who embrace simple, natural formulations. But, I would be critical about what you're buying before you drop $35 on a frosted glass bottle of filtered water and an essential oil mix. This is something you could easily DIY at home or find in your natural grocery store for under $10. I have a backstock of the The Heritage Store Rosewater & Glycerin Mist in my home. It is $7 at my local Whole Foods and the rosewater is soothing, simple, and I have the bonus of hydrating glycerin.
An aside on DIYing your own toner, when picking out essential oils, try be mindful of what is irritating for you. Essential oils, while natural, can be very powerful and very active on your skin. One example to avoid would be citrus oils. High concentrations of citrus oils when exposed to sunlight will cause a reaction on your skin and you could end up with severe burns. Better choices would be rose, lavender, bergamot, or tea tree oil.
Powerful stuff
keep skin and makeup looking fresh
The hero ingredients I look for in my essence or spritz step are chiefly anti-irritants and humectants. These ingredients will bring your skin into balance and will be gentle enough to use as frequently as you want. Lightweight humectants such as aloe, glycerin, and squalene are great to see high on the ingredients list and will give you the same lightweight refreshment from water but will add more to your skin then take anything away.
Actives in your toners and essences can also be found especially in the higher-end products and are certainly something to look for if you are looking to shell out a bit more then you would at the grocery store. One of the most famous examples of this is the Pitera in the iconic SK-II Facial Treatment Essence. This byproduct of sake fermentation is source of yeast, which has glucosamine and other amino acids that support cell regeneration and moisture retention. SK-II is definitely a bucket list item for me but, unfortunately, right now my skincare budget does have limits and SK-II luxury prices go far beyond that. I have explored the MISSHA Time Revolution line, including The First Treatment Essence, which is said to be reminiscent of the SK-II original. While I can't compare the two I was happy with the effectiveness of the product. It would be a great place to start for someone looking to dip their toe into the K-Beauty pool.
Other very active ingredients would include anti-irritants, like chamomile or zinc. La Roche-Posay Serozinc has been on my wish list for a very long time because the anti-inflammatory power in this toner is supposed to be a direct and effective godsend for skin during a breakout. Serozinc was not available to purchase in the US for the last few years but at long last that has changed! This would be a fantastic choice for acneic skin and it really encompasses the category of spray toner and an essence.
It's important to note that good ingredients can cost a lot, and if you are looking for a product with some real "oomph" sometimes you will need to pay for it. Tatcha Luminous Dewy Skin Mist has risen to cult status. While most of that is down to the celebrity hype and perfumery packaging, the ingredients are stellar at bringing out the glow in even the driest skin. Pixi Beauty at Target offers two hydrating toners that feel like direct competitors to Tatcha's: the Hydrating Milky Mist and the Glow Mist. While, I do believe that the Tatcha oils are of a higher quality, Pixi can give you that same glow for a lot less luxurious pricing. One toner splurge that has tempted me is the NIOD Superoxide Dismutase Saccharide. The active ingredients are so highly prioritized that the company doesn't want to categorize it as a toner. To me, it's still a toner, but with such an advanced formula that the $50 price tag feels like an investment as opposed to an indulgence.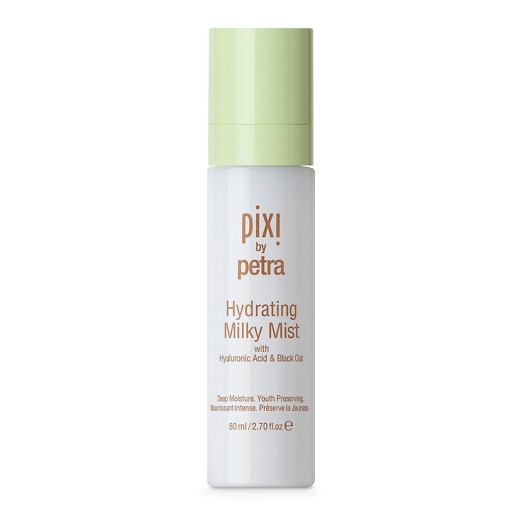 The essentials
The bottom line is that although hydrating toners and essences may seem like a frivolous skincare step, an active product that balances your skin's pH and delivers hydrating and nourishing ingredients to your skin will set it up for success. It will not only help the next products settle on your skin more effectively, but will aid in making your makeup last and your skin from getting parched throughout the day. There are high- and low-end products, but at the end of the day, toners containing active ingredients that work best for your skin will deliver the optimal results.