RegiMEN Showcase: Ryan
We were fortunate enough to interview Ryan Sim, Singapore's most instafamous beauty blogger. In a space dominated by women, Ryan's love for cushion compacts and insight into Asian skincare trends sets him apart.
Kate Lee: Give us your vitals: what do you do, where are you from, what do you love, how are you doing? What should we know about you?
Ryan Sim: Hi everyone! So, my name is Ryan and I am from Singapore. Born and raised here, I love everything to do with beauty and life. I have a cat living with me. His name is Buddy and he was a stray cat "terrorizing" the neighbourhood cats before I adopted him and showed him love. As one of the few male beauty bloggers here in Singapore, I must say that I have been really honoured to be so actively involved in the local beauty scene, especially in the PR events that companies organized. I am also very privileged to be given the chance to test and review products before its official launch. Prior to blogging, I have been working for several Korean beauty brands, assisting in the setting up and managing of the brands here for the local market.
KL: How would you describe your skincare regimen, and what are your favorite products or ingredients to use?
RS: As I have a combination skin type with a tendency of breaking out from stress, my skincare regime are all geared towards balancing and hydrating. With the post-acne marks, a whitening treatment is a mainstay in all my routines and products I rotate. I love using a facial mask in general and that could be sheet mask, sleeping mask, or even a wash-off clay mask. Because of my skin issues, I am always on the lookout for products with AHAs, BHA, Vitamin C, and antioxidants. These are the few ingredients that has been proven to bring about a real positive change in terms of effects and results.
KL: If you could cultivate an ideal skincare and self-care regimen for yourself, what would it be?
RS: It would definitely be a holistic lifestyle approach that covers everything from diet, sports and activities, to the beauty products used. I know, I know. This is such a cookie-cutter answer. I agree, but it also needed to be said. I am a typical Libra so I believe everything has to be equal and in balance. We have to be aware that the kind of food we consume will have an impact on our body. Therefore, I strongly believe that we have to strike a balance in the numbers and types of products we use, the diet, and lifestyle we lead. Not too much, not too little.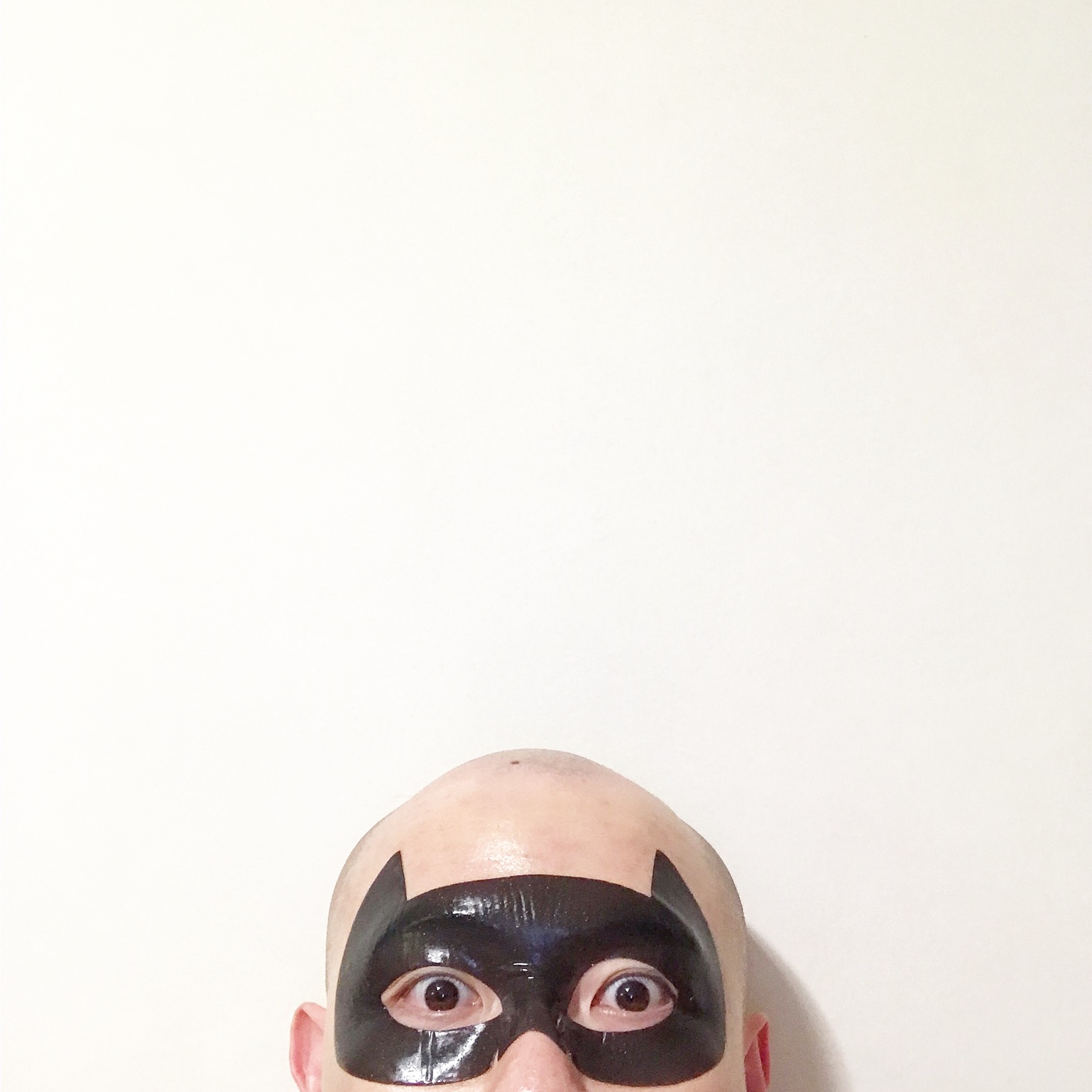 Leave the squeaky clean to the dishes.
The squeaky clean may feel good and satisfying, but in the long run, it does affect the skin's natural lipid barrier.
KL: Are there any new skincare trends--either in technique or technology--that you've recently loved?
RS: I have observed a rising trend in carbonated masks recently. Those self-bubbling masks are definitely making a comeback! Besides boasting re-oxygenation of the skin, it also claims to clarify the pores, brighten up skin complexion, and to hydrate the skin. These claims and benefits are definitely helpful for every skin type out there.
There are also these "Anti-dust/pollution" products that are supposed to provide skin with even better skin protection against the harmful UV rays, particles, and dust in the environment. Such products usually are equipped with dust-repelling technology and fortified with antioxidant-rich ingredients to provide skin with the protection and treatment of the damages caused by oxidative stress.
In theory, when you combine the two aforementioned product types together, you can achieve an overall, healthier skin with less breakouts, pigmentation, and various signs of premature aging.
KL: How would you describe your beauty philosophy?
RS: My philosophy is plain and simple: everything works, you just have to find the one that really works effectively for you. But, how, you ask? By trying. By daring to try, and by willing to adapt and change. If an item works, great! If it does not, don't sweat it, try another one. I am saying this because I have seen and heard from people around me complaining about things that do not work on them, regardless of the usage duration, but will not consider changing it because it was deemed a holy grail for others.
KL: If you could pass down some beauty and skincare wisdom, what would it be?
RS: Leave the squeaky clean to the dishes. The squeaky clean may feel good and satisfying, but in the long run, it does affect the skin's natural lipid barrier. When the lipid barrier is thrown off balance, skin issue follows. Also, please remember to apply your sunscreen to the small area on the back of your ears and neck. These areas are often overlooked when applying sunscreen.
KL: If you're stranded on a desert island, what are the 5 things you take? You will be rescued, don't worry!
RS: Let's see. If I have been stranded on a desert island, I would definitely hope to have my water-based face and body sunscreen, a pimple spot treatment, multipurpose snail gel-cream, torchlight and jacket. I am afraid of the dark so a torchlight is definitely needed. Also, since I have no idea how the weather would be like on that island, it would make sense to have my trusty jacket available just in case.
If brands want to convince us end-users that a product is exceptional, besides providing clinical results, let us know what the percentage of the actives are in it so we can make an informed decision.
KL: Are there beauty/skincare needs that aren't being addressed by the current market? If so, what do you think our beauty industry needs?
RS: I do want to put this out there: Asian beauty brands should start recognizing that as they are starting to get traction in the international market, more foundation shades need to be available. I also feel that companies should include more information pertaining to the percentage of active ingredients used in the product. I mean, I don't need to know how much of the fragrance you put. But if you are going to put down a claim that an ingredient is going to provide, at least provide the percentage of said ingredient. Information is power. If brands want to convince us end-users that a product is exceptional, besides providing clinical results, let us know what the percentage of the actives are in it so we can make an informed decision.
KL: Who is your beauty muse and why?
RS: *chuckles* I do not have a sole beauty muse per se. I am always learning something new whenever I go online. Everyone I see, everyone I meet, they all inspire me one way or another. Instead of naming a beauty muse, may I share with readers on what gets me inspired everyday?
Every single day, I will be checking up on the "New Arrival" page of all the beauty brands, Asian and others, and see what the brands have introduced that day. These new releases always get me very excited and it is this excitement that drives my passion. I feel that there is always something new out there and I want to be able to share that with everyone. This is also a large part as to why I created the #theLIONreport hashtag on my Instagram. I want to be able to share everything that is new and trending in the market to all my lovely readers/followers.
KL: How would you describe your self-care journey?
RS: My self-care journey is one that has its ups and downs. Sometimes, it throws me a curveball and I have to re-examine everything again and figure out what I should do next.
My journey is like an appetite. Sometimes you stick to a food because you love it and it works for you. But once in awhile when you fall ill, that will affect your appetite and you will have to make adjustments about what you can and should eat. And sometimes, over time, you might find that the food that you used to eat is tasting a little saltier than usual, and so you will have to either add in something to balance the saltiness, or reduce the amount of salt that you put in.
It is just like a skin care routine: when you have a routine that works for you, stay with it. But when you have been thrown a curveball, like when I did during a disastrous purging period while on my Oratane treatment, you have to re-examine your routine and figure out what you can do to address the situation at hand.